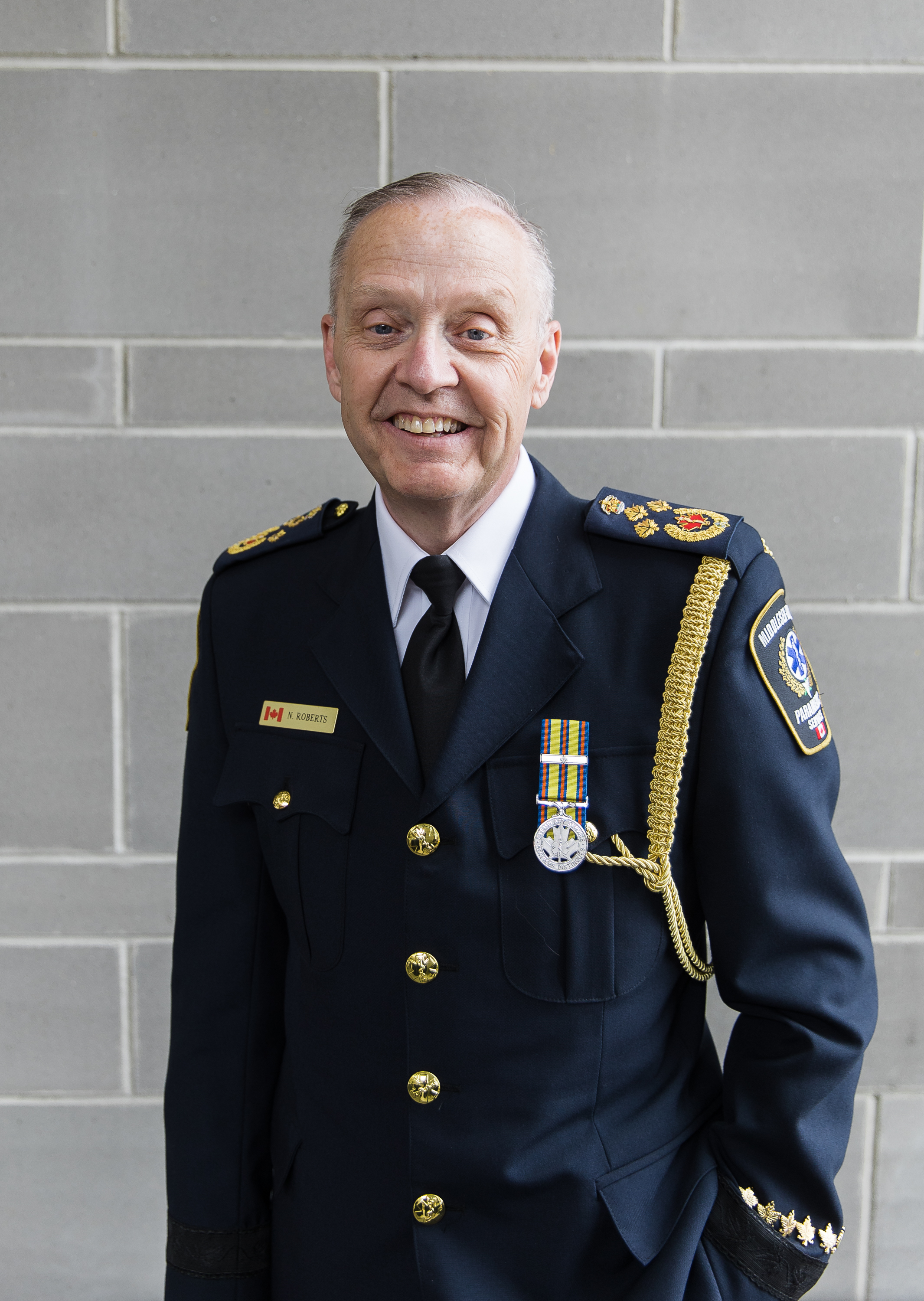 Neal Roberts was appointed as Chief of Middlesex-London Emergency Medical Services Authority in January 2012. Prior to this appointment, Chief Roberts served as Deputy Chief with Niagara Emergency Medical Services from 2002-2011. During his tenure in Niagara, Neal oversaw the transition from a contracted service to a direct delivery model. Neal was responsible for writing the business case to repatriate land ambulance dispatch to municipal control and served as a team member in setting up and implementing the Niagara Ambulance Communications Centre.
Chief Roberts has a long and distinguished career with EMS in Ontario of more than thirty years, as well as experience at the municipal, provincial and federal government levels.
Chief Roberts has served two terms as President with the Ontario Association of Paramedic Chiefs, and previously served as Vice President and as Secretary to the Board.