Every second counts for a cardiac arrest patient. Did you know that chances of surviving decreases by 7 to 10% for each minute cardiac arrest is left untreated?  If you start CPR and use an AED within the first minute of them collapsing, chances of surviving rises as high as 90%.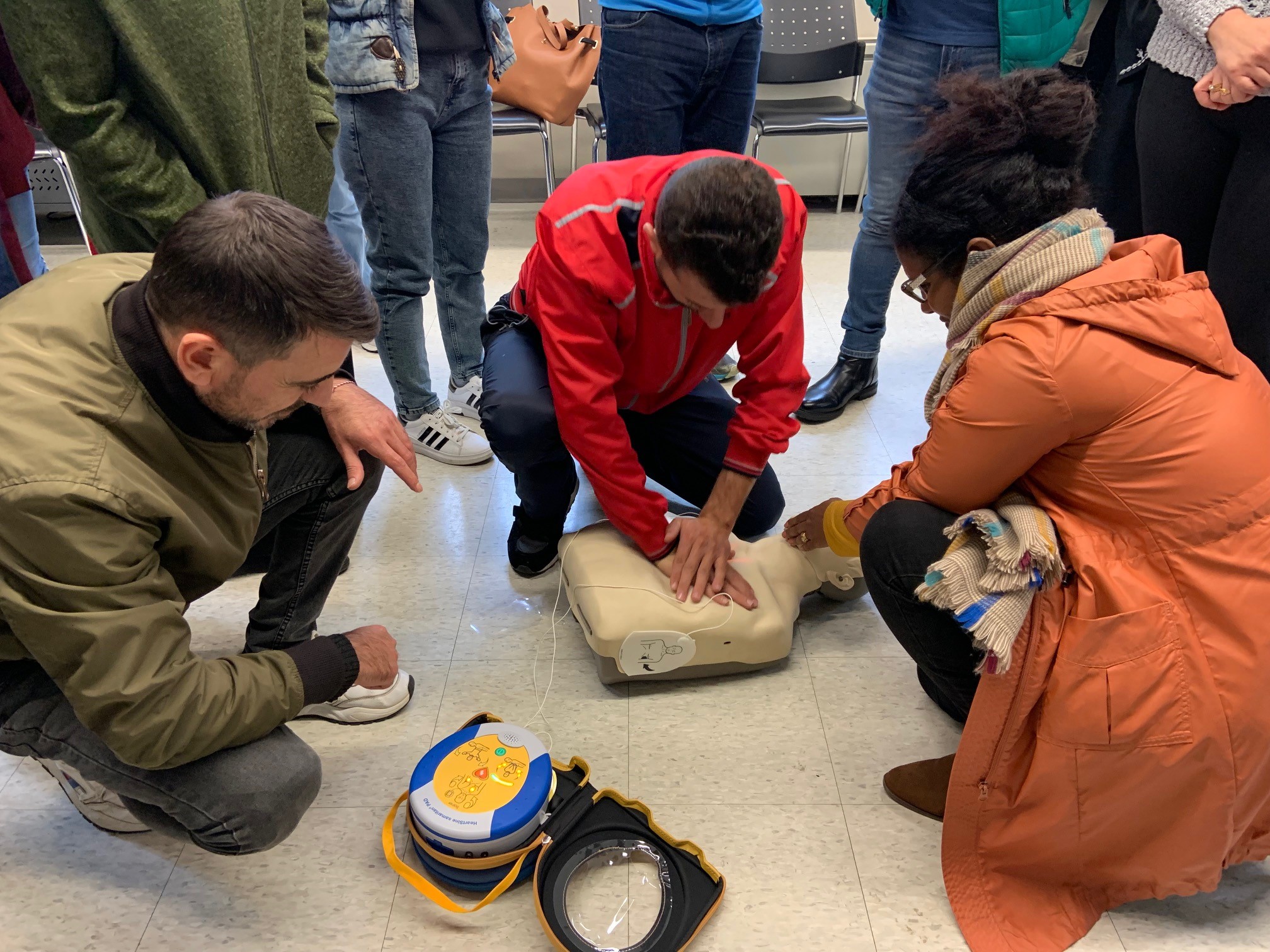 Our focus
Middlesex-London Paramedic Service is committed to making our community Heart Safe.  Steps taken to accomplish this mission include:
Making more AEDs (automated external defibrillators) available in Middlesex-London. Since 2012, we have placed hundreds of AEDs in public places.  

Teaching people to recognize a cardiac emergency.

Empowering people to use an AED and start CPR

Supporting organizations and businesses to develop, maintain, or improve their current emergency medical event plan.

Registering all public AED's with the 911 system.

Maintaining an AED database linked to our 911 system.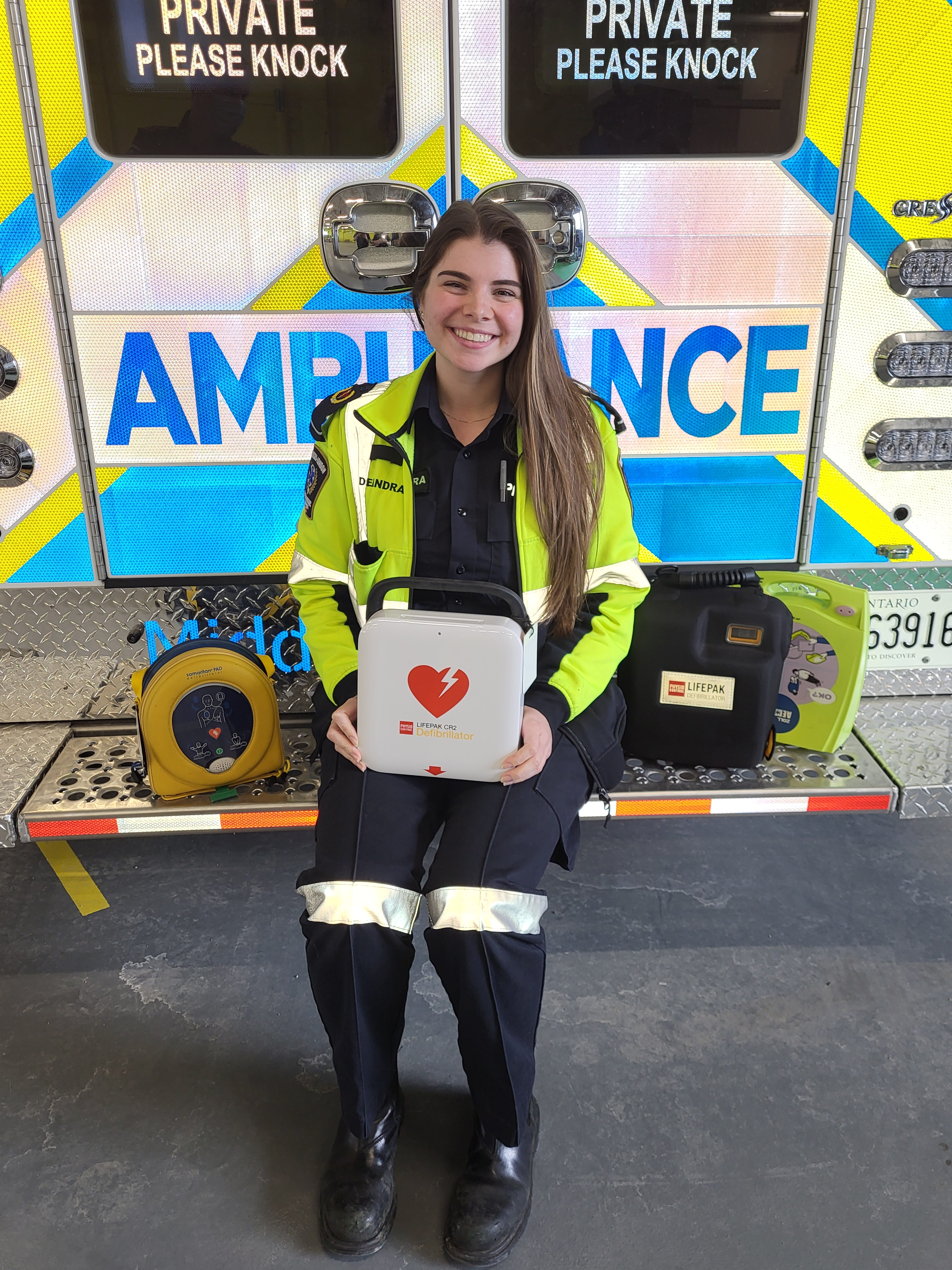 What is an AED?
An Automatic External Defibrillator (AED) is a portable lifesaving device that quickly and safely evaluates the electrical activity of a victim's heart and determines if the heart would benefit from applying a "shock" of energy.  Together with CPR, early defibrillation can dramatically increase the survival rate for someone who has suffered a sudden cardiac arrest.
When to use an AED
Use an AED when someone is experiencing sudden cardiac arrest. This means they are:
 Unconscious (the person is not responding to loud noises, or shoulder shake)
 Not breathing (or not breathing properly)
How to use an AED
Call 911.
Turn the AED on. The machine will speak to you and tell you what to do.
Follow the instructions.
Do chest compressions as instructed by the AED.
Learn more (click on image below)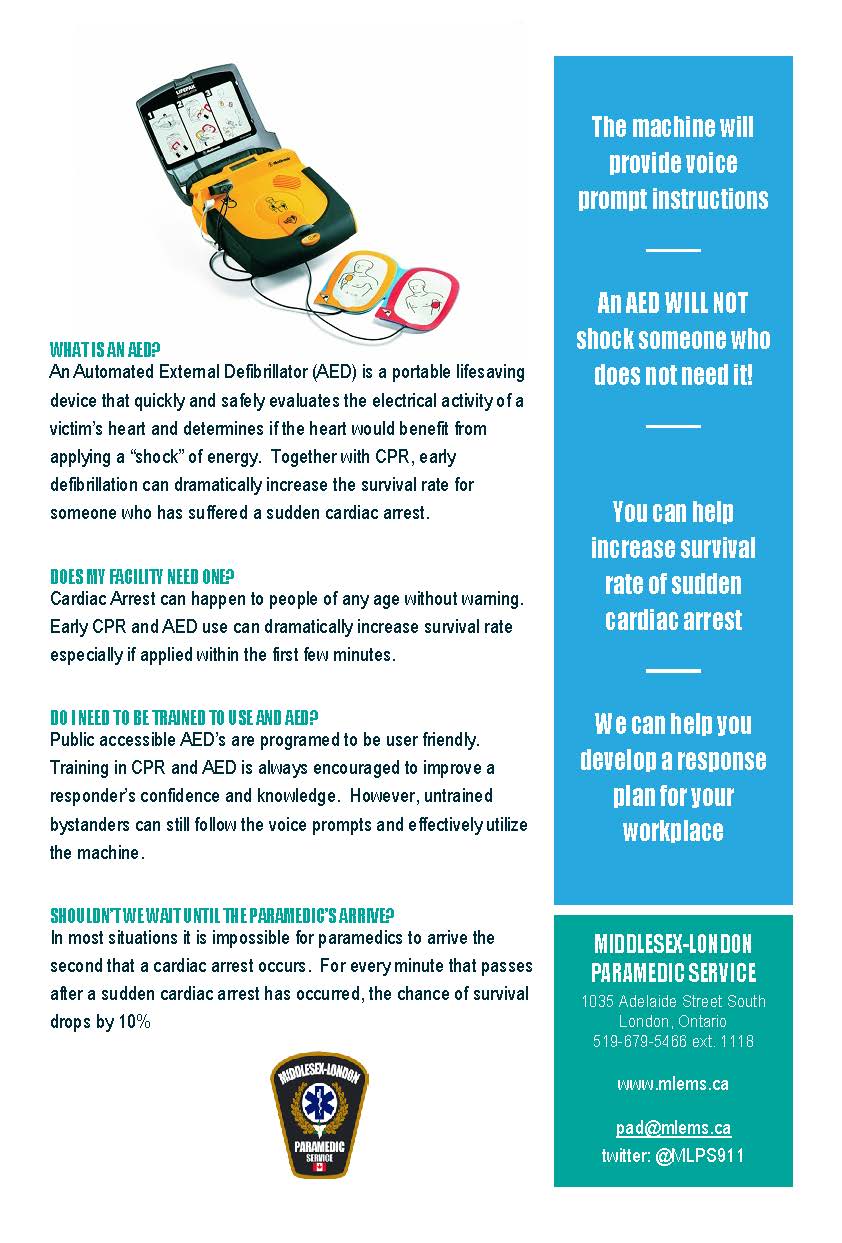 First Aid & CPR training /certification courses
Middlesex-London Paramedic Services offers a variety of public education awareness courses including:
CPR awareness
Emergency preparedness
School age class room visits
Paramedic practice career talks
As Canadian Red Cross training partners, Middlesex-London Paramedic Services also has the ability to provide onsite Standard First Aid training and certification.
For more information about our awareness and certification courses, please contact @email