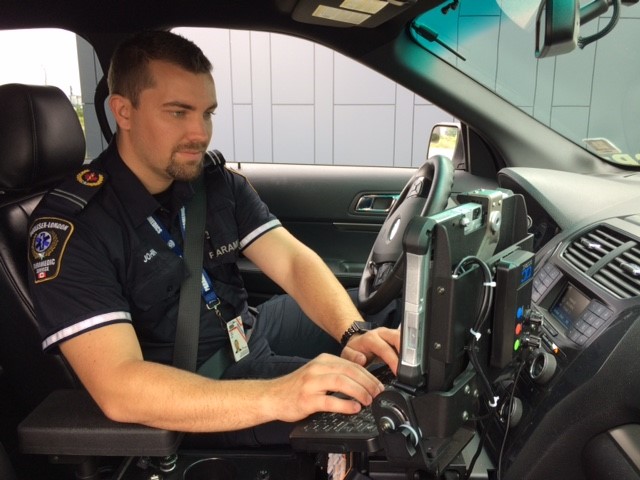 ​Paramedic Recruitment
To qualify as a paramedic, you must be an Advanced-Emergency Medical Care Assistant (EMCA),  EMCA equivalent, EMCA-pending or a college student anticipating graduating in the next four months.
Becoming a paramedic with Middlesex-London Paramedic Service
Successfully graduate from a certified Ontario College Paramedic Program receiving a minimum of a Primary Care Paramedic diploma
Successfully pass the provincial certification exam
Middlesex-London Paramedic Services requires that all potential paramedic recruits participate in pre-employment screening and must successfully pass each stage to progress in the recruitment process
Once you have obtained a Primary Care level of certification, a paramedic may extend their training to an Advanced Care level. This requires an additional year of study and a much higher level of certification standards than those at the Primary level.
Applying to Middlesex-London Paramedic Services
See current job opportunities.
Colleges with paramedic programs
The following Ontario colleges offer a Certified Primary Care Paramedic Program:
English colleges:
French colleges:
Private colleges
​