Publication Date
October 28, 2022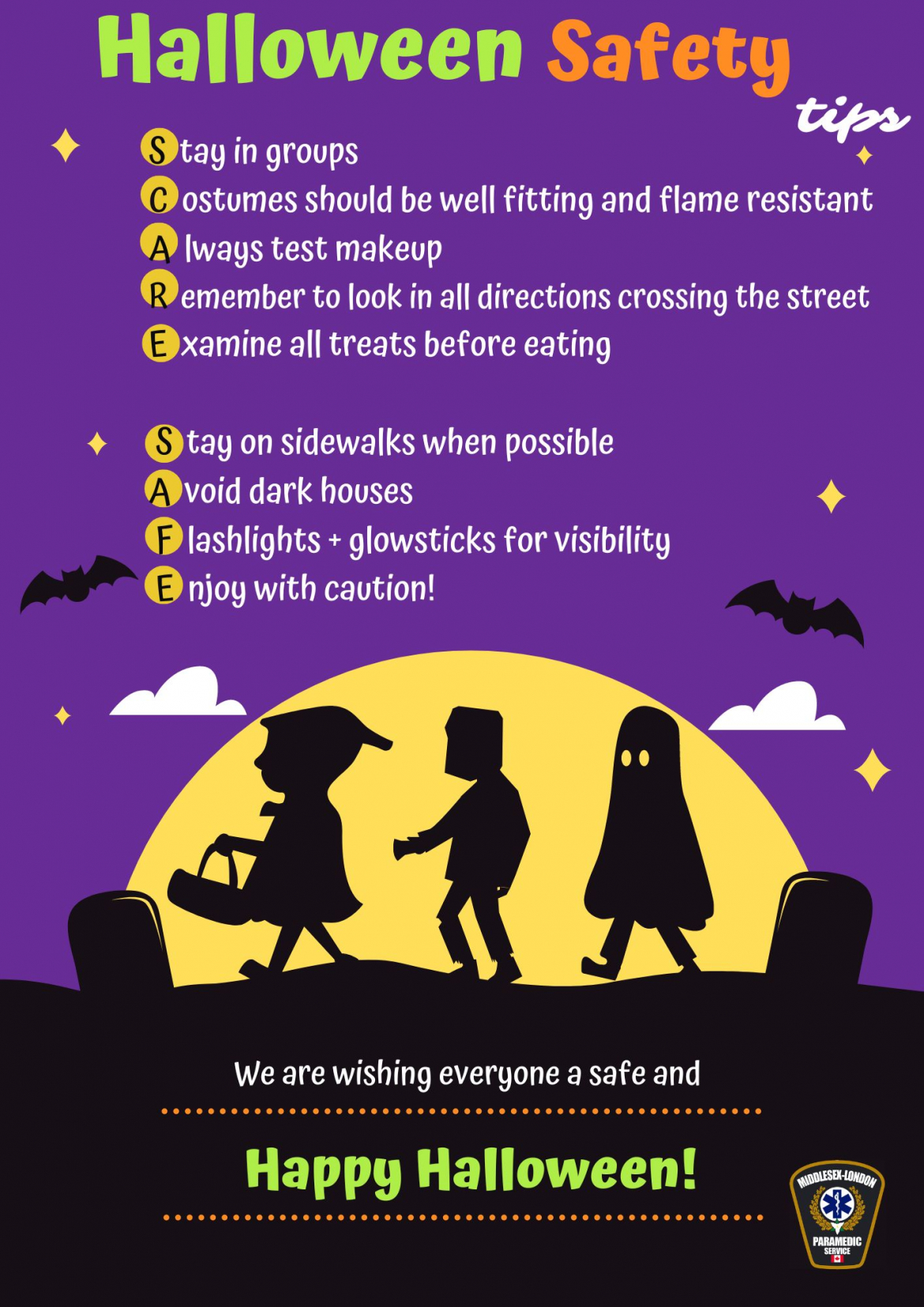 Halloween should be filled with surprise and enjoyment, especially for excited trick or treaters! Here are some helpful safety tips before heading out this Halloween weekend.
Costumes that are light-coloured, flame resistant with reflective strips will help children be more easily seen at night.  Glo-sticks are also a great accessory to brighten up costumes.
Costumes should be short enough to avoid tripping.
Use face paint rather than masks or things that will cover the eyes.
Remind children to walk on sidewalks - not in the street.
Provide yourself or the children with a flashlight to see better and to be better seen.
Have children plan their route and share it with you and the family. 
Trick or Treaters should travel in groups of four or five.  Young children should be accompanied by an adult.
Visit homes that have the porch light on.
Remind children not to eat their treats and goodies until they are examined by an adult at home.  And candy should not be eaten if the package is already opened. Small, hard pieces of candy are a choking hazard for young children.
Have fun!